Water Life Bath House ~ Bathing Objects
Mailbox Art Space, 3-30 June 2018 (2028)

Dear Bather,

We offer you nothing more or less than our sculptural selves. We are here for you. Obscure forms hand-built in wax and cast in bronze, we are abstract prompts, weighty assistance, and shiny reflective surfaces encouraging a robust dialogue with your dreamy, associative, playful side while you're bathing with us. We ask you: what spaces and states of mind encourage a casual intimacy with your body, and an entanglement with time, space and earthly materials?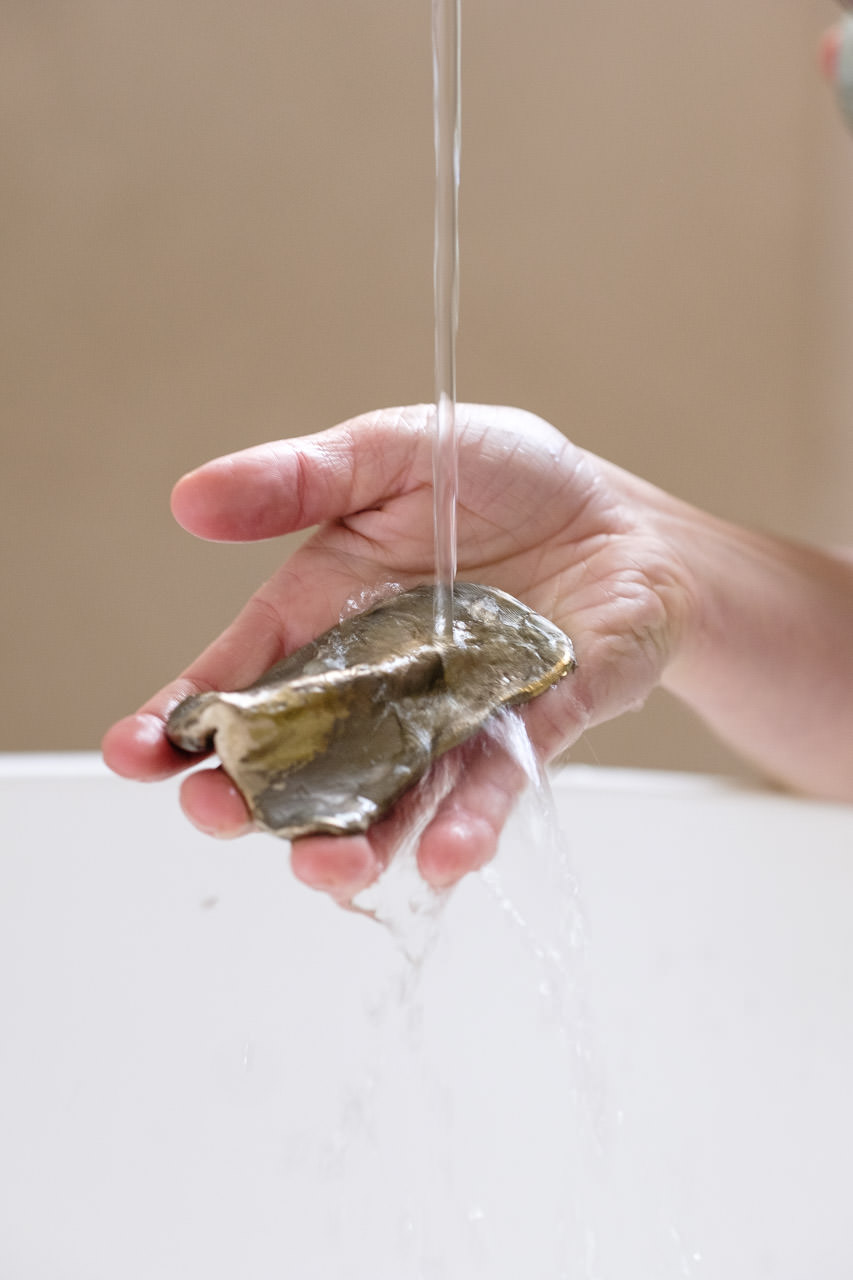 (Other possibilities: we could help you through a break up. We could witness you soaping your armpits. We could listen to you sing. We could make good friends with your pet rock. We could unlock an association in your thought stream that was deeply forgotten. We could mystify a housemate. We could sit on your leg, your shoulder, your head, your back, belly, foot, knee, thigh, genitals, neck…)

We Bathing Objects exist in three modes: firstly as physically occupying the mailboxes at Mailbox Art Space, secondly as rented and escorted by you, the bather, to share your very own bathing space together. And finally as a imaginative prompt for conjuring WLBH into existence.

During this exhibition, on the Winter Solstice of 2018, a communal bathing event marked the (negative) ten-year anniversary of the official launch of WLBH in 2028.

Cassandra Smith sat Mailbox Art Space as a Bath Worker to exchange the Bathing Objects during gallery open hours on every Wednesday and Sunday of the exhibition, and by appointment. Please see @waterlifebathhouse on instagram.

Any enquiries to waterlifebathhouse@gmail.com

Rent a bathing object here ︎

Mailbox Art Space operates on the traditional lands of the Wurundjeri people of the Kulin Nation. We recognise that sovereignty was never ceded, and acknowledge them as Traditional custodians of these lands. We pay our respects to their Elders, past, present and emerging.